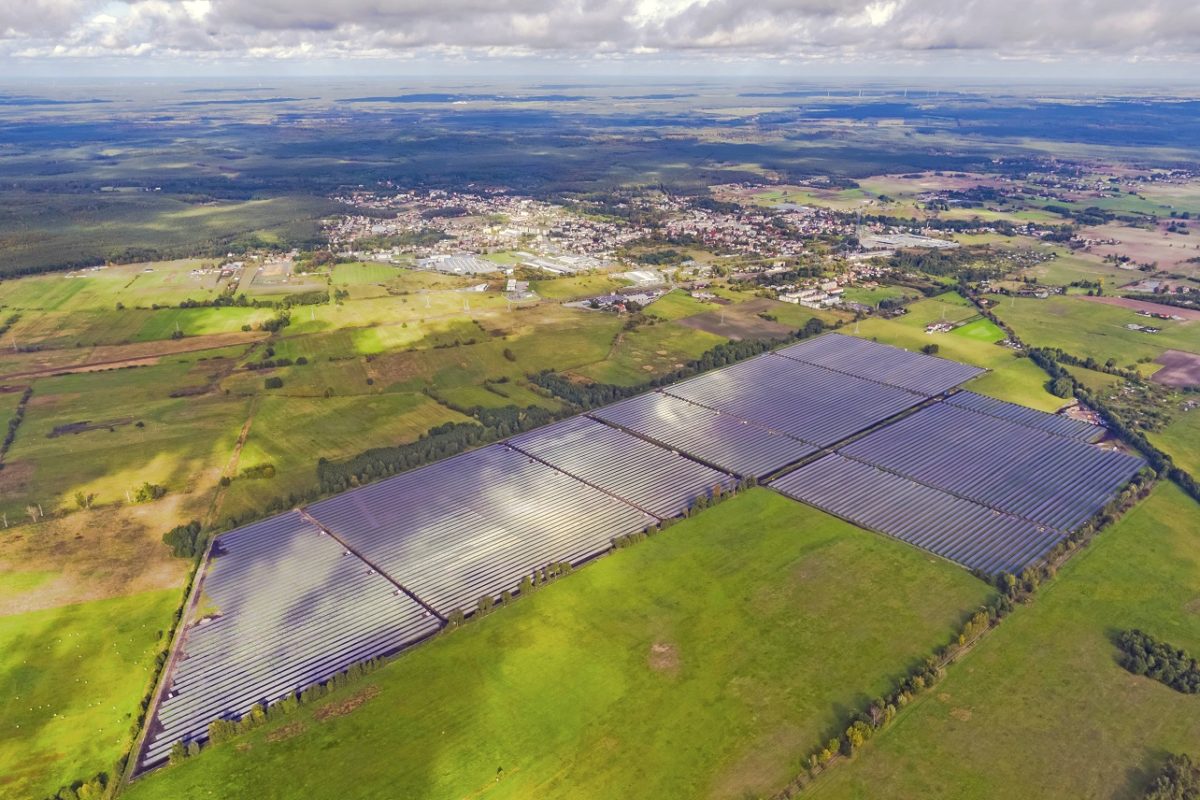 Record-breaking power prices across Europe have turned the spotlight on the role fossil fuel plants play in generating electricity and how the transition to renewables-plus-storage could lower consumer bills.
With electricity demand up as economies rebound from lockdowns, recent weeks have seen power prices skyrocket throughout the continent due to a combination of coal and gas prices, higher carbon prices and a dip in wind generation.
This week, Britain has posted record day-ahead power prices, while electricity in Portugal and Spain's wholesale market today (15 September) reached a new average high of €172.78/MWh (US$204.2/MWh) following record highs earlier this month and throughout the summer.
"Most of the increase in electricity prices across Europe is due to soaring fossil gas prices," says Sarah Brown, senior electricity analyst at thinktank Ember. "Some people are trying to put the blame on carbon pricing but while the price of EU-ETS (European Union Emissions Trading System) allowances has reached new highs, it has less than doubled from €27.5/tonne to €53/tonne – significantly less than the jump in fossil gas prices."
Recent research from Ember found that producing electricity from existing fossil gas and hard coal power plants in major EU economies is now twice as expensive as from new solar and wind projects. That study was published in July, and fossil fuel prices have seen sustained rises since.
"The only way to avoid the price volatility is to accelerate the switch from imported fossil gas to domestic renewables for electricity generation and reduce the demand for fossil fuels," Brown says.
Countries across the EU may need to ramp up their solar and wind deployment following an update of the bloc's Renewable Energy Directive to increase the overall binding target from 32% to a new level of 40% renewables in Europe's energy mix by 2030.
This forms part of proposals aimed at bringing down greenhouse gas emissions across the EU by at least 55% by 2030, compared to 1990 levels, putting it on a path to becoming carbon neutral by 2050 as part of the European Green Deal. 
Speaking in the European Parliament yesterday, the EC's executive vice president for the European Green Deal, Frans Timmermans, said recent rises in power prices show the EU must accelerate renewables deployment.
He said that while fossil fuel prices keep rising, renewables prices have stayed low and stable, adding: "Instead of being paralysed or slowing things down because of the price hike now in the energy sector, we should speed things up in the transition to renewable energy so that affordable renewable energy becomes available for everyone."
Spain is one market that is turning to renewables to help mitigate future high electricity prices. The government last month revealed plans to hold an auction in October for 3.3GW of solar and wind, with 600MW of that capacity reserved for projects that can be operational before the peak of summer 2022.
However, in a move to limit profits that renewable generation plants are making from the high electricity prices, Spain's government yesterday announced a "shock plan" that would see it channel €2.6 billion in energy company profits to consumers by the end of March 2022. Other proposals include a temporary cut in electricity taxes from 5.1% to 0.5%, while the country will aim to raise funds by selling off an additional €900 million in carbon emissions permits this year.
PPAs impacts and winter outlook
The rising power prices seen in Europe in recent months should also translate into healthier power purchase agreement (PPA) transaction volumes, according to Pexapark, a software and advisory company for clean energy PPAs. "If you see commodity markets really increasing, that will have a knock-on effect on ten-year PPAs," says Jonas Nihoj, head of portfolio and trading services at the company.
Recently published figures from Pexapark reveal that price changes for ten-year PPAs jumped in Europe between July and August, with most countries gaining in the range of 8 – 9% and the UK leading the way with PPA price hikes of 17.4%.
Nihoj says that for solar asset owners with completed projects, this is a "very nice time right now to secure your prices for next year", adding: "So hedging right now, if you already have an operating project, would be very advantageous."
As an aside, supply chain challenges in the solar sector could mean projects are put on hold and PPAs are delayed, according to Nihoj. "If you don't have clear visibility on when your project will actually reach COD (commercial operation date), you will see people reluctant to sign the near-term PPAs."
The high power prices in recent months have raised concerns about extreme pricing this winter as electricity demand picks up during cooler months. For Britain, pressures could be eased by new interconnections to Norway and France that mean the country has 8.4GW of cables to other markets. However, following a fire this week at a 2GW cable that links Britain to France, spot prices are now expected to rise even further, according to energy consultancy EnAppSys.
There could be higher fluctuations in future prices as markets shift from baseload thermal generation to become more reliant on renewables, says EnAppSys director Phil Hewitt. More solar and wind "will make prices lower when it's sunny and windy, but more expensive if they're not there, so it'll go into a more extreme price, but those price differentials may encourage building more storage".
Trade association SolarPower Europe (SPE) has previously called on EU member states to allocate funds for additional renewable energy tenders, including tenders combining solar with utility-scale battery energy storage systems.
In written comments sent to PV Tech, SPE CEO Walburga Hemetsberger said governments should accelerate the transition towards renewable electrification and distributed generation by establishing support schemes for solar and storage and lifting administrative barriers, adding: "Solar-plus-storage is the answer to high and volatile energy prices."